Working with us
LOCATE is sampling thirty number of rivers and twenty estuaries throughout 2017, as well as conducting detailed experimental fieldwork in three focal locations (Conwy, Halladale, Tay) across 2018 and 2019.
In addition LOCATE will also host focussed workshops for field biologists, numerical modellers and stakeholders over the duration of the programme. If you are interested in participating in our field activities or workshops, or would like to explore the potential collection of value-adding samples during our work, please do not hesitate to get in touch: communications@noc.ac.uk
 
Work Packages
WP1 is quantifying the fluxes down rivers and across estuaries;
WP is examining the processes that remove organic matter across the estuarine gradient and quantifying their relative importance in 3 focal catchments (each catchment could potentially have a page);
WP3 is combining the data and knowledge from WPs1 &2 to deliver new modelling capabilities.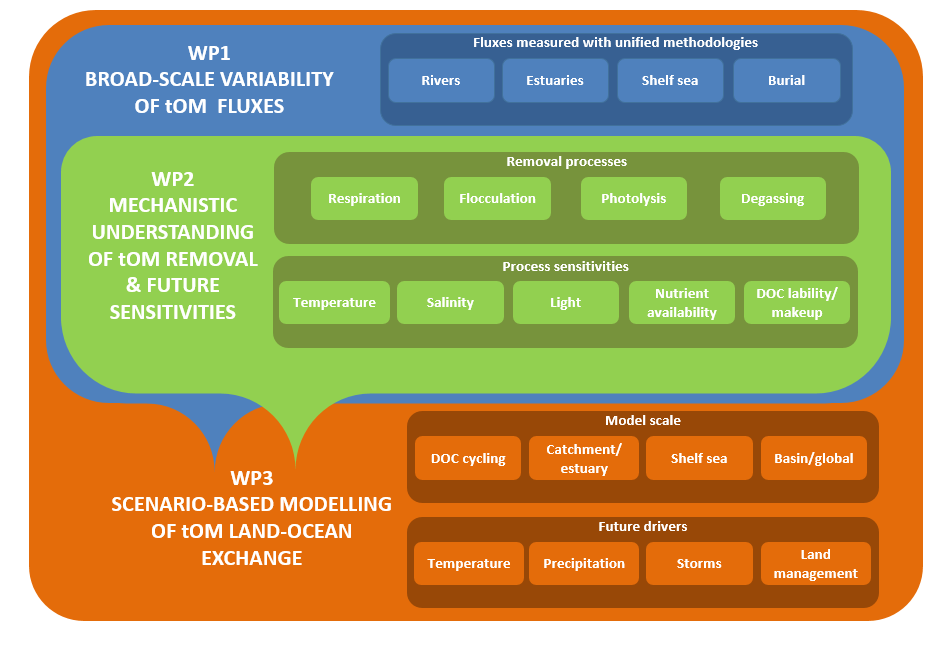 Links
http://my-tamar.org/ - Tamar catchment partnership run by Westcountry Rivers Trust, and
http://wrt.org.uk/ - direct to Westcountry Rivers Trust